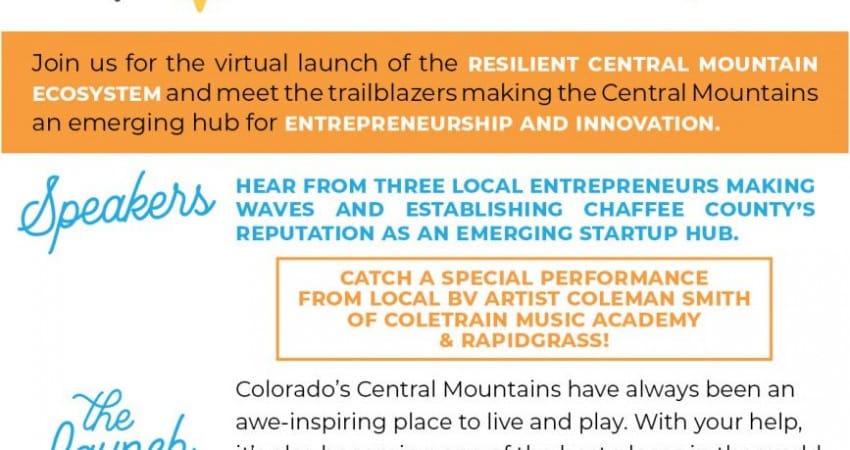 The Chaffee County EDC, in collaboration with the Central Mountain SBDC, was proud to support the recent launch party for the new Central Mountain Entrepreneurs network.
The event, hosted by Chuck Sullivan of The Wright and featuring a performance from local artist Coleman Smith of Rapidgrass, spotlighted local startups and investors. It was the latest and largest-to-date gathering of growth-oriented entrepreneurs in the Central Mountains.
The event, which drew attendance from 55 local makers and doers, along with countless local stakeholders and elected officials, also marked the formal start of the Resilient Entrepreneur Ecosystem plan.
That plan, which will be run as an initiative of the Chaffee County EDC, is at the center of a significant grant-backed effort to coalesce and support the region's startup community.
To learn more contact Jake Rishavy, Executive Director, at jake@chaffeecountyedc.com.