Resources For Growth & Success in Chaffee County are Numerous
Chaffee County offers an impressive array of resources to support your business growth and success. The professional services and banking industries are robust for a rural community, including strong local banks, real estate offices, and title companies. Our transportation infrastructure supports regional and cross-country distribution via state and national highways, and two municipal airports offer additional logistics opportunities.
With stunning views, varied terrain, and easy access, Chaffee County offers the best of the quintessential Colorado lifestyle. The Arkansas River boasts world-renowned trout waters as well as white water rafting and kayaking, while the Collegiate Peaks mountain range offer countless opportunities for adventure. A burgeoning craft industry entices the senses with breweries, distilleries, pubs and restaurants county-wide.
Chaffee County is on the leading edge of Colorado's exploding Outdoor Recreation and Tourism Industry. The CCEDC can provide your business with the expertise and direct action of staff, a working board, and a strong community network.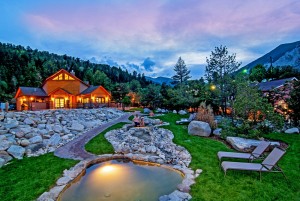 Relocation
Every relocation scenario is unique. The Chaffee County Economic Development Corporation is here to provide a concierge-level of service to your business, and can assist with tailoring your approach towards navigating the state and local business environment and municipal processes.
Enterprise Zone
Businesses located in the norther half of Chaffee County may be eligible for State of Colorado Enterprise Zone tax credits. Please contact our office for more information.