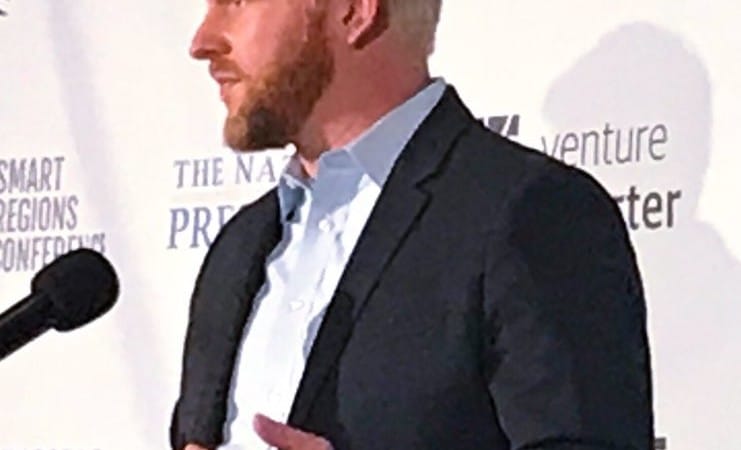 CHAFFEE COUNTY, Colo. – The Chaffee County Economic Development Corporation (CCEDC), founded in 2007, today announced a new chapter in the organization's mission of supporting economic development and vitality in Chaffee County with the announcement of its next Executive Director.
The organization has appointed Jake Rishavy as the new Executive Director, effective July 1, 2021.
Rishavy served for nearly a decade as the Vice President for Denver South, a regional public-private, nonprofit economic development organization representing six south Denver metro jurisdictions making up what is commonly known as the "Tech Center."
Since its formation, the CCEDC has helped implement projects that underpin business success in the county, including initiatives that expand broadband access, increase affordable housing, and support workforce development. It's many successful endeavors include support of the Chaffee Commons housing initiative in Buena Vista (a 48-unit multifamily complex including a state-of-the-art baseball field,) support of the Colorado Mountain College's regional expansion, attraction of internet service provider Colorado Central Telecom to provide redundant internet connectivity through the county, and work to support County leadership as well as that of Buena Vista, Poncha Springs, and Salida on projects that enhance economic development.
Rishavy will be replacing Wendell Pryor, who is retiring after serving as the founding Executive Director of the organization for 12 years. A selection committee of the CCEDC board interviewed numerous candidates and unanimously agreed Rishavy was the best qualified to lead the organization.
"What the CCEDC has been able to accomplish over the past 12 years under Wendell's directorship—and the past year through the pandemic—has been significant," said Dave Blazer, CCEDC's Chairman of the Board. "Externally, we're proud of our support of the county-wide pandemic response by coordinating efforts with local chambers of commerce, the Salida Business Alliance, and the Central Mountain SBDC, to assess business health and provide support to the business community in Chaffee County through a historically challenging time.
"Internally, we've spent a great deal of time charting a new course forward to enhance our impact on the economic growth and vitality of this county that we love," Blazer added. "Wendell has set the tone and led us through an exhaustive process, resulting in the identification of a candidate that can expand on the great work that's been done to date and take us in new, exciting, and impactful directions."
Rishavy, and his wife, Emily, both worked on the Arkansas River in the early 2000's and relocated from the Denver Metro last fall with their two pre-school aged children.
"Personally and for my family, it's the realization of a decades-long dream to live and work here in Chaffee County," Rishavy said. "Professionally, I can't think of more meaningful work than helping this amazing community build an economy and career opportunities that rival our unsurpassed quality of life. It's an honor to be selected as the right person to advance an ambitious vision for the future of our community."