A Strong Core of Distinct Industry Clusters
The Chaffee County economy is anchored by a strong core of distinct industry clusters, highlighted below.
Outdoor Recreation and Tourism:
The Upper Arkansas River Valley, with Chaffee County at its center, is proving itself to be a leader for Colorado in the burgeoning Outdoor Recreation and Tourism Industry, including diverse retail trade, accommodations, and arts & entertainment.
In fact, the State of Colorado is only the second state in the nation to have established a State-level office of Outdoor Recreation Industry Office. Chaffee County is currently involved in a Regional OREC Sector Partnership. Examples Include: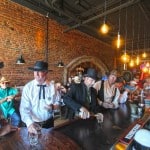 Breweries, Distilleries, and Wineries
Eddyline Brewery
www.eddylinebrewing.com
Elevation Beer Company
www.elevationbeerco.com
Soulcraft Brewing
https://soulcraftbeer.com/
Moonlight Pizza & Brewpub
www.moonlightpizza.biz
Amicas Pizza and Micro Brewery
www.amicassalida.com
Deerhammer Distilling Company
www.deerhammer.com
Wood's High Mountain Distillery
http://www.woodsdistillery.com/
Boathouse Distillery
http://boathousedistillery.com/
Vino Salida Wine Cellars
https://www.vinosalida.com/
Mountain Spirit Winery
http://mountainspiritwinery.com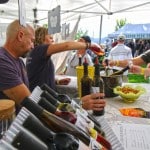 Retail
Colorado Kayak Supply Online / CKS Main Street
https://coloradokayak.com/
http://www.cksmainstreet.com/
The Trailhead
http://www.thetrailheadco.com/
Western Recreation Industries / Western Archery
http://wribiz.net/default.aspx?page=home
www.westernarchery.com
Badfish Stand Up Paddle
www.badfishsup.com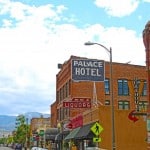 Hospitality and Accommodations
Mt. Princeton Hot Springs Resort
www.mtprinceton.com
Surf Chateau
www.surfchateau.com
Cottonwood Hot Springs Inn & Spa
http://cottonwood-hot-springs.com/colorado/
Palace Hotel
www.salidapalacehotel.com
Amigo Motor Lodge
https://www.stayamigo.com/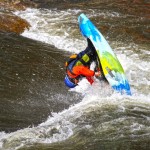 Recreation
River Runners
https://whitewater.net/
Noah's Ark
https://www.noahsark.com/
Ark Anglers
http://www.arkanglers.com/
Rocky Mountain Outdoor Center
www.rmoc.com
Monarch Mountain
www.skimonarch.com
Health & Wellness
Quality of life is determined largely by one's health and wellness. In Chaffee County, the beauty of the Colorado Rockies serves as the backdrop to a supportive mix of traditional medical facilities and premier destination spas and resorts offering full-service wellness and healing and relaxation services.
HRRMC
www.hrrmc.net
Mt. Princeton Hot Springs Resort
www.mtprinceton.com
Salida Hot Springs Aquatic Center
http://salidarec.com/public-pool/
Construction and Trades, Development
A variety of skilled contractors and tradesmen serve Chaffee County, ready to meet the needs of your business, from basic office remodel to custom site development for your expansion and growth needs.
Diesslin Structures Inc.
http://www.diesslinstructures.com/
ACA Products, Inc.
www.acaproducts.com
Moltz Construction
www.moltzconstruction.com
South Main Building Co.
www.southmainco.com
Natural Habitats
http://www.naturalhabitats.biz/
Manufacturing and Wholesale Trade
With easy access to highways, airports, and proximity to national shipping lanes, Chaffee County is regionally positioned as an ideal location for primary manufacturing and wholesale business and industry. A unique variety of business and industrial zoning areas support businesses such as:
Steel Strike Leather Products
http://www.steelstrike.com
Basic Industries
Wilkins Lumber
http://www.wilkinslumberinc.com/
Pursell Manufacturing Corp.
https://pursellmfg.com/
RAC Transport Co., Inc.
http://www.ractransport.com/
IT, Professional, Technical
The success of an individual business often relies in part on the quality of support services it receives. Chaffee County offers an impressive selection of professional and technical businesses, and a small community that fosters individual, close working relationships.
VistaWorks
www.vistaworks.com
Brass Tacks Computer Services
https://www.brasstacks.pro/
Blue Tail Technology
http://bluetailtech.com/computer-services/
Colorado Central Telecom
www.coloradocentraltelecom.com
The Lively Merchant
www.thelivelymerchant.com
First Colorado Land Office
www.firstcolorado.com
United Country Real Estate Legacy Properties
www.heartoftherockiesre.com
Pinon Real Estate
www.pinonrealestate-salida.com
www.pinonrealestatebv.com
Central Colorado Title and Escrow
www.centralcoloradotitle.com
Kathryn (Katy) Welter, Attorney at Law
http://www.hrgclaw.com/colorado/
Emerging Advanced Industries
Redundant broadband, high altitude testing capabilities, and an educated workforce are just some of the qualities present in Chaffee County that support emerging fields such as Unmanned Aerial Systems (UAS), Biotech, and medical research.
TopoGEN Inc.
www.topogen.com
FLōT Systems
www.goflot.com